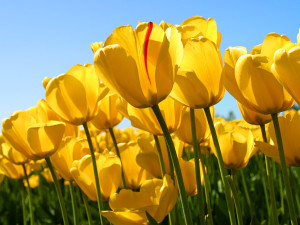 In His great mercy, He has given us new birth into a living hope through the resurrection of Jesus Christ. – Peter 1:3
As we enter these final, holy days of Lent, the Sisters of Notre Dame  wish you and your family a blessed Easter season and a joyous spring.  We join the church in praying an Easter Prayer: 
God our Father, creator of all, today is the day of Easter joy.  This is the morning on which the Lord appeared to those who had begun to lose hope and opened their eyes to what the scriptures foretold:  that first He must die, and then He would rise and ascend into His Father's glorious presence.  May the risen Lord breathe on our minds and open our eyes that we may know Him in the breaking of the bread, and follow Him in His risen Life.
Amen
From the Mass for Easter Sunday Opening Prayer